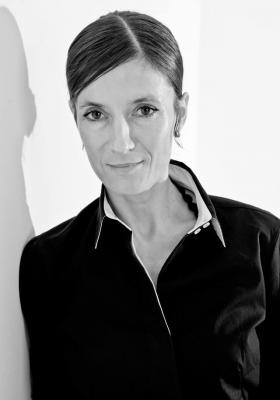 Constanze Kleiner has more than 20 years of experience in the field of art and culture. After majoring in Slavic Studies and German Language and Literature, she devoted herself to various cultural projects. 
She started her career as a founder and managing partner of the White Cube Berlin GmbH, together with her partner the artist Coco Kühn. In partnership with the artist Thomas Scheibitz, and the curator Heike Föll, she realized the exhibition project 36x27x10 in Berlin's former "palast of the republic". The success of this exhibition led to the idea of the Temporary Kunsthalle privately funded, ephemeral exhibition hall for contemporary art. Constanze Kleiner headed the Temporary Kunsthalle as managing partner and was responsible for concept and implementation from 2007 to 2009.
In 2009, she was offered to become a partner of White Cube Productions Ltd, a company that was mainly focused on contemporary art production.
Since then, Constanze was supporting several international exhibition projects as curator and adviser. In 2012, she curated Gregor SchneiderSTERBERAUM in partnership with the National Museum in Szczecin.
In the same year, she was invited to become a partner of the Polish company Baltic Contemporary SPZOO, that won a competition, announced by the city of Szczecin, for defining of the operating partner for the new municipal exhibition-venue for contemporary art.  
From November 2012 until October 2013 she was building up the new institution including the team as director, responsible for exhibition-and educational program.
Before the opening of the institution she was showing a series of exhibition-projects, focused on cooperation between Berlin-and Szczecin-based artists.
She was initiating the cooperation between the new polish institution and the Musarara Art School in Jerusalem, Israel. In this context  Szczecin-based artists were shown during Musarara Mix Festival in May 2013.
In April 2013 Constanze Kleiner and her team was showing Christian JankowskiThe Eye of Dubai  - in cooperation with the National Museum in Szczecin.
Furthermore, in cooperation with Momentum Berlin, the Collegium Hungaricum Berlin and with the  independent Szczecin-based artists-initiative "Odra Zoo" an edition of Sky Screen (video art in public space) was shown in the city center of Szczecin and parallel in Berlin. 
The last project before the official opening she was supporting with her team, was a show from two young Polish artists from Wroclaw, Karol Krukowski und Maciej Bączyk: The invisible map of Wroclaw -also in April 2013.
 
For the opening of TRAFO, New Center For Contemporary Art in Szczecin, Constanze Kleiner decided to show the polish born, Berlin-based  artist and curator Ryszard Wasko.
In partnership with Momentum Berlin and Collegium Hungaricum Berlin sherealized a  show of international video art: Tresholds and the first artists-in-residence-cooperation between Berlin and  Szczecin at the end of 2013.
Since 2014, she is supporting contemporary art production as chair lady of TRAFO art foundation. 
She is fluent in German, Russian and English